Boots: Wren's Mom :)
And we are
beyond
thrilled!!!
My entire life I always imagined having a baby girl first.
But the second I found out I was pregnant, I felt it was a little boy.
Can't wait to meet this little guy. I can tell he's going to be pretty special.
Wren's already planning all the fun outdoor adventures they will take together.
He calls him his little sidekick.
Can mommy come too? :)
And call me crazy, but the hysterical thing? His little profile already looks SO much like daddy's.
SO IN LOVE!
And speaking of daddy, wasn't my baby daddy's baby announcement
post
THE CUTEST?
LOVE HIM!
And LOVE all your sweet comments on it, again I can't thank you enough.
I would love to get back to each of you individually but just don't have time! Know I love you all though!
If you have any baby boy favorites of any kind, PLEASE share in the comments!
I would LOVE to hear!

PS Who says you can't wear white pants after labor day or hold beach bags while it's snowing?
Not I :)
OH AND DON'T FORGET TO ENTER THE VINTAGE UNDERGROUND GIVEAWAY HERE!
IT WOULD BE AWESOME TO WIN! :)
I'm linking up to
Momma Go Round and The Pleated Poppy!
K, k, k I'll shut up for...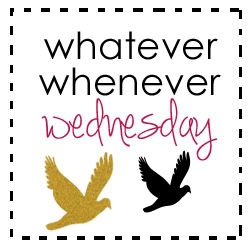 Link WHATEVER, WHENEVER up!
Just have it be a specific blog post link.
I want to see what you've created, done, eaten, made, worn, or just think is awesome enough you have to share!
Please visit a couple others who have linked up as well.
We all love some comments right?