Hope you're all having a fun Valentines right this second!
Whether you're in a relationship, single and ready to mingle, or hate the holiday.
Hope you're having a good time :)
I am, Wren just made an amazing dinner for us and skipping out on the crowds was just what we both wanted. Now we're both camped out on the couch in our PJs, watching The New Girl, as I type this post ensuring I get the link up done tonight, not something I am always good at for my Wednesday posts!
So without further ado... here is a little recap of the last 24 hours.
I started this Valentines holiday off right, when on Valentines Eve I went with my girly-friends to see
The Vow.
It was good, but not as amazing as I was expecting it to be.
Always great to be with them though!
Valentines morning, today, I woke up to my special Valentine panicked that he forgot to make a Valentines box for work.
So being the domestic wife I am, I whipped up a precious little box for him to gather his goodies in...
I think it's quite fantastic.
You?
Then tonight, Wren made the most delectable dinner...
He made my favorites.
Sweet potato fries and steak.
YUM.
And oh my gosh does he look cute in them.
Beta Brand is a company based out of San Fran and it's cool cause these are dress pants but are super comfortable and stylish. He's in love :) Your man could be too!? Check em out.
It's been a great 24 hours :)
Love my husband more than I could ever explain.
He understands me more than I understand myself.
And is just about the sweetest person I'v ever met.
As Tatum said to McAdams in The Vow,
"I promise to fiercely love you in all your forms"...
I promise you that Wren :)
CHEEEEEEEEEEEEEEESE!
Now don't forget to enter the Wild Juniper giveaway HERE!
CUTEST STUFF EVER! :)

Now for the...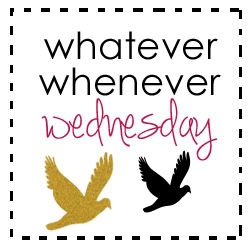 Link WHATEVER, WHENEVER up!
Just have it be a specific blog post link.
I want to see what you've created, done, eaten, made, worn, or just think is awesome enough you have to share!
Please visit a couple others who have linked up as well.
We all love some comments right?