Today I thought it would be fun to post a couple of our engagement pictures since last week I did dating ones.
Next week I'll do bridals, and the following week I will do some wedding pictures.
Because we all know I love me some wedding photos. Hopefully you do too :)
I love this guy's baby browns. I hope one day our babies will be dark eyed beauties like him :)
Yes I said it Wren. You're beautiful, and precious, and sweet, and cute!
And isn't the photography great?! My mama! She's really the best :)
Linking up to:
Ch-ch-check em!
Look familiar? I made myself a pair too and wear them like everyday. What? I'm my own best fan.
Really though, they are QUITE cute for FALL!
K....
Now for the link up party!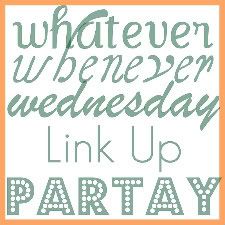 Link WHATEVER up!
It can be a blog post or something from Pinterest.
I want to see what you've created, done, eaten, made, worn, or just think is awesome enough you have to share!
Please visit a couple others who have linked up as well.
We all love some comments right?
Link away pretties....